"Every moment of our life can be the beginning of great things." ~ Joseph Pilates
At Florblanca Pilates we continue to invest in what we can offer you – from new group class workouts and equipment to integrated pilates, physiotherapy and osteopathy sessions for injury prevention and rehabilitation.
Our passion and our goal is to bring you the very best in wellness, strength, movement, and healing. With a new instructor, great equipment, and teachers holding a wide range of certifications, we're fulfilling that passion and creating a space for the practice you deserve.

The Pilates studio at Florblanca is a beautiful, inspiring space and fully equipped for a well-rounded practice. Pilates helps you connect your mind and body, improve your posture and focus on being long, strong, and balanced. We help you connect with your powerhouse so that you can apply this in your daily activities.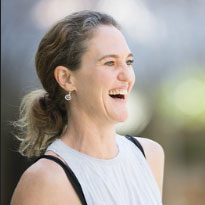 We are pleased to welcome our newest instructor, Mav Wynn, who joins Lucia and Nadja in the studio.  Mav is a certified STOTT PILATES® Instructor and Level 3 Fitness and Personal Trainer who brings great energy, passion and fun to our studio.
Another relatively new addition to our studio are the the Balanced Body Pilates Springboards. With this equipment each limb works independently with its own spring to add a significant coordination challenge for the brain and the body. Springboards are a great tool for identifying any imbalances in the body and resistance levels can be set so that each body can exercise effectively and efficiently. Nadja, as a Balance Body Certified instructor, together with Mav, are creating tailored, fun and challenging classes with three Springboards.
We're also delighted to announce that Lucia has earned her Masters in Osteopathy. Congratulations to Lucia!  Already a well-known 'healer' in our community, her knowledge and dedication to her craft has helped many locals and visitors successfully rehabilitate from injury and understand their bodies better so that they can live a pain-free healthier life.
Together this dedicated team of professionals continues to breathe new life into the Florblanca Pilates Studio.
Get more details here about Pilates at Florblanca, including class descriptions and information about our instructors.