At Florblanca, there are many people we admire for the way they lead their lives, the choices they make, the energy they bring to this world, and, in many cases – for their talents.  One of our inspirations for all of these things and more is Gabby Reece.
---
Gabby is best known for her career as a professional beach volleyball player where she earned Women's Sports & Fitness Magazine's title of one of the 20 Most Influential Women in Sports. Today, Gabby is a model of fitness, an entrepreneur, author, wife and mother of three. We admire her dedication to living a healthy, balanced life.
On her own website and on the LiveStrong site, Gabby shares her insights into how to live a balanced life. Her approach touches on what you eat, how you exercise, how you manage expectations, and how to make sure you're directing your energy at the right goals.
In her 8 Tips for Living a Balanced Life, Gabby shares the following ideas:
Create a solid foundation. This includes the trifecta of good nutrition, exercise and sleep.
Get rid of your one worst habit. Avoid getting overwhelmed by too much change at once and choose one habit that you'd like to change, improve, or eliminate and direct your focus on that.
Figure out your priorities and write them down. Re-emphasize what's really important and shift your focus away from the small things that overload us.
Be spontaneous in your activities. Do things outside of your typical routine to get inspired and add color and dimension to our lives.
Be mindful and well planned in your snacks. This is important in order to avoid getting too hungry and overindulging at mealtime.
Take a moment for yourself. Find opportunities to step back, take a deep breath and get balanced.
Create a system to be successful. Plan an environment that sets you up for success, where it's harder to make excuses or to make poor choices.
Pick and choose. We can't have it all, all the time. So be adaptable to priorities that shift on a daily basis.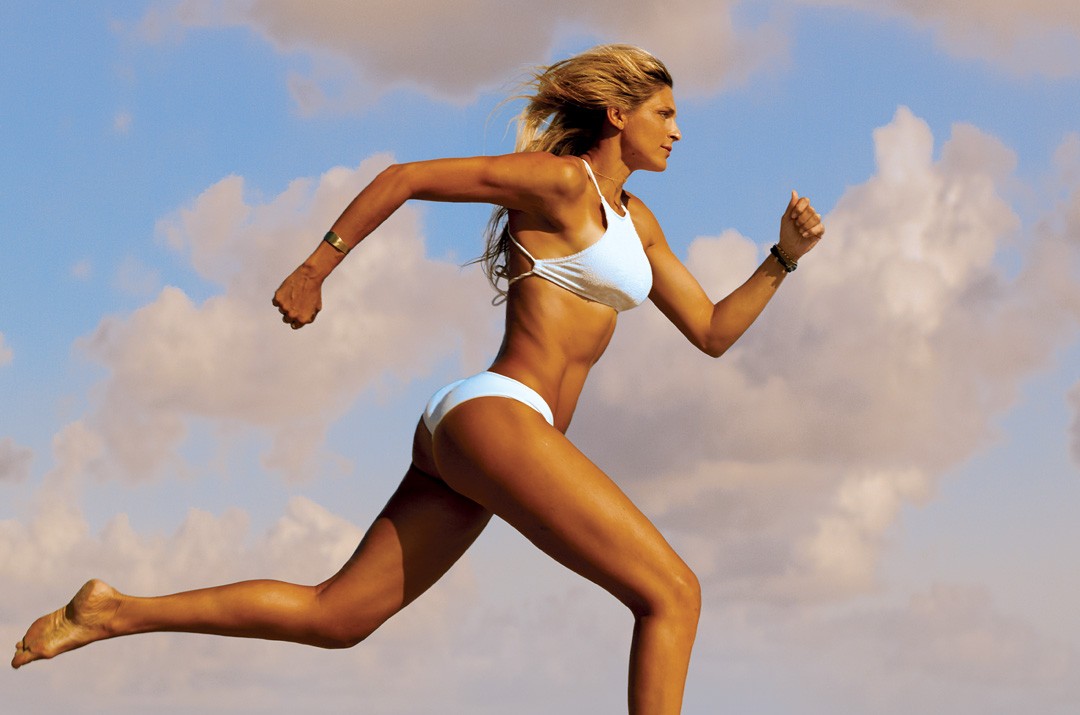 On her website, Gabby writes more specifically about achieving balanced, healthy eating habits.
The 80/20 rule. If you can partake in eating whole foods 80% of the time then the other 20% won't kill you.
Control the portions.  When you go out to eat, immediately ask the server to put half of your food to go. When you are cooking at home, serve your meals on a smaller plate and you will never know the difference.
Don't avoid the healthy fat. Make sure you have enough good fat in every meal (nuts, olive oil, coconut oil, avocado) to help you feel satisfied and avoid over eating.
Keep it simple. Consume foods with as few ingredients as possible, and make sure you can pronounce or at least know what the ingredients are.
Variety is the spice of life. Try to fill your plates throughout the day with a rainbow of colors.
Don't diet. Instead, look at food as something that should serve you and your end goals.
Eat your calories, don't drink your calories. Most sodas and juices are loaded with calories. Drink water and save the calories for your food.
Be kind to yourself. If you have an off day or week, don't worry about it. Each day is a new opportunity.
Thank you to Gabby Reece for being such an inspiration and for sharing these ideas on how to live a balanced and healthy life.  You are a beautiful model of these practices in real life and we appreciate all that we can learn from you.